By CGTN –
The first flights under China's new "no quarantine" rules for international travelers landed at airports in Guangzhou and Shenzhen in southern Guangdong Province early on Sunday morning, the national customs authority said.
Officials said 387 passengers were aboard two flights from Toronto and Singapore on the day the country ended its strict COVID-19 restrictions for travelers.
They said the flights arrived just after midnight, and all passengers had completed customs clearance procedures by 1:32 a.m.
Noting the COVID-19 prevention and control measures have been proactively improved, Yu Jianhua, director of General Administration of Customs, stressed that it's necessary to implement the optimization and adjustment work of customs in a steady and orderly manner.
Yu added customs authorities should maintain the emergency response capacity and do a good job in epidemic prevention and control to continue building a quarantine defense line at ports.
On the same day, the Hong Kong Special Administrative Region resumed cross-border travel with the Chinese mainland. Many other Chinese borders also saw cross-border travels.
In Jiegao, a border community in Ruili City, southwest China's Yunnan Province, a businessman, who imports and exports grain from Ruili, told CGTN that he was waiting to go to Myanmar. Ruili City had experienced multiple lockdowns due to COVID-19.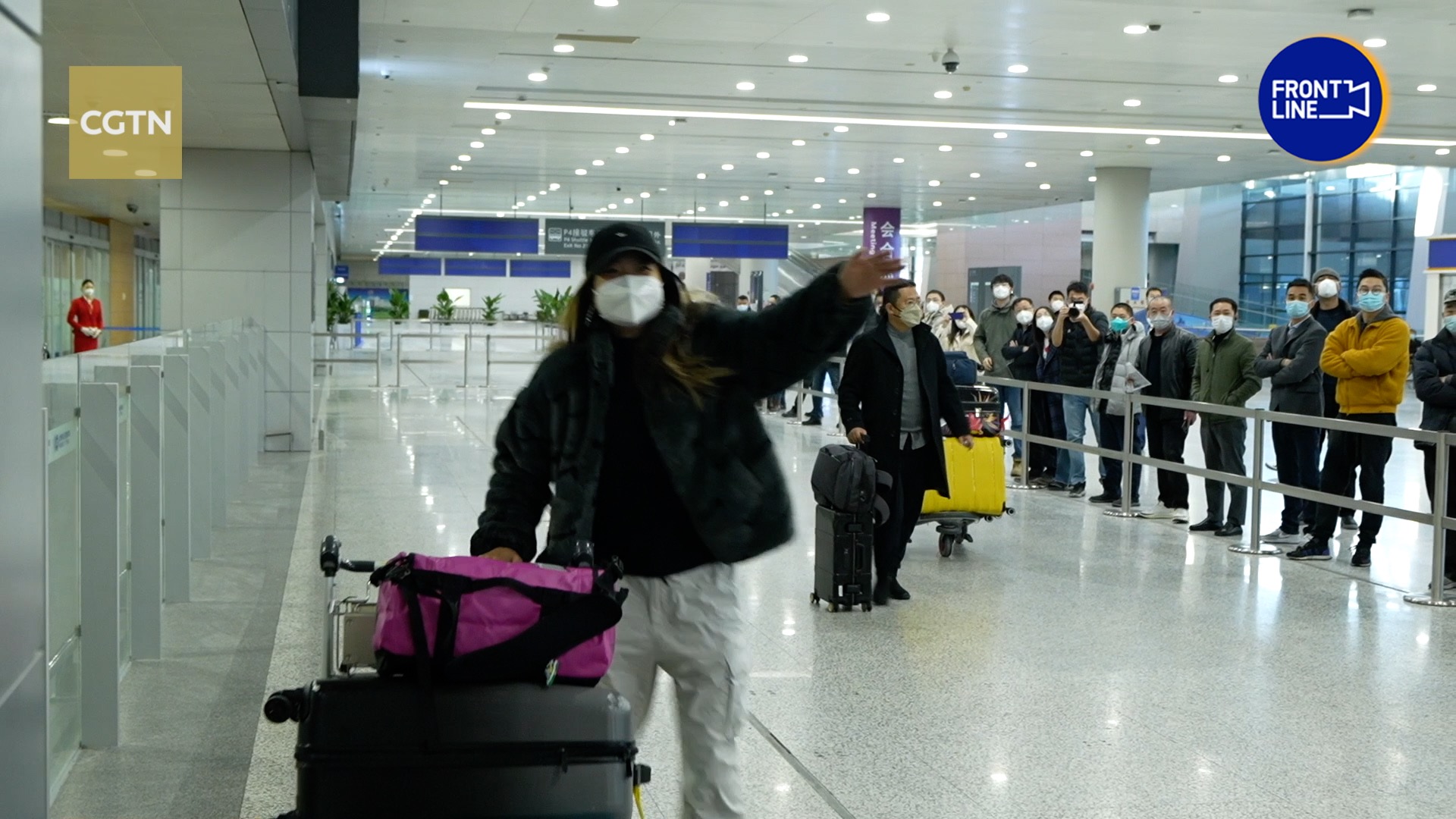 The businessman said he had been waiting for the opportunity for three years and the border reopening would definitely help his business.
A Myanmar woman, who works in Ruili, told CGTN that she was looking forward to returning her hometown as the border reopened.
At Shanghai Pudong International Airport, a man surnamed Jiang, who was the first to complete the immigration procedures, told reporters that "it is very convenient all the way from exit hatch to border inspection and clearance."
International travel saw a surge on the day the policy took effect, according to data from online travel platform Tongcheng Travel.
The data showed the number of inbound and outbound ticket orders on January 8 increased 628 percent year on year, hitting a peak since March 2020 when China worked to contain domestic COVID-19 outbreaks while preventing the virus from being imported.
Among them, inbound flight orders accounted for 48 percent and outbound flight orders accounted for 52 percent, showed the data, adding that outbound Chinese tourists who booked tickets through the platform flew to more than 100 cities in 53 countries and regions.
China announced in December that it was lifting COVID-19 restrictions that mandated international arrivals undergo nucleic acid tests and quarantine.
Inbound travelers only need to take a PCR test within 48 hours before departure, and they no longer need to apply for a health code from Chinese diplomatic and consular missions.